Integrated technology solution enables clinicians to address highly-complex SRS and SBRT treatments with increased confidence
BOSTON US — Wednesday, September 21, 2016
At the American Society for Radiation Oncology (ASTRO) Annual Meeting, September 25-28 in Boston, Elekta (EKTA-B.ST) will showcase HD Dynamic Radiosurgery, a unique capability, leveraging the core strengths of Versa HD™ linear accelerator (http://www.elekta.com/versahd) and Monaco® (https://www.elekta.com/software-solutions/treatment-management/external-beam-planning/monaco.html) treatment planning system.
Versa HD combines High Definition Dynamic Radiosurgery treatment capabilities and precision radiotherapy in a single platform. Equipped with sophisticated full-field, high definition beam-shaping technology and High Dose Rate mode, Versa HD offers the precision and speed necessary to deliver versatile stereotactic treatments throughout the body. Monaco powers more efficient high definition planning with true Monte Carlo accuracy and advanced multi-criterial optimization.
The powerful combination of Versa HD and Monaco enables more modulation in a single arc with 1,024 dynamic control points enabling delivery of highly-conformal stereotactic radiosurgery and stereotactic body radiotherapy treatments within standard treatment slots, irrespective of complexity or anatomy.
Visitors to Elekta booth #7017 also will have an opportunity to learn more about:
"We believe that our innovative offerings in oncology informatics and image-guided treatment solutions will positively impact the management of cancer and neurological disease," said Richard Hausmann, PhD, President and CEO. "Through our solutions, services and support, we provide our customers with the tools to focus where it matters, improving efficiency, quality and patient outcomes."
Additional Elekta activities
The 25th Annual Elekta Users Meeting (EUM) convenes Saturday, September 24 at the Sheraton Boston Hotel. Customers using any Elekta solution are welcome to participate in this free educational opportunity. To learn more about the EUM, visit www.elekta.com/EUM2016 (http://www.elekta.com/EUM2016).
Elekta's Capital Markets Presentation will be held Monday, September 26 from 9 – 11:30 a.m. at the Renaissance Boston Waterfront. Richard Hausmann and other members of the management team will highlight the company's solutions portfolio. Visit www.elekta.com/investors (https://www.elekta.com/investors) to watch live.
Elekta is a Premier Corporate sponsor of the 2016 American Society of Radiologic Technologists (ASRT) Radiation Therapy Conference and will be at booth #15 on the 3rd floor, Gloucester Room of the Boston Marriott Copley Place.
Elekta supports the Society for Radiation Oncology Administrators (SROA) as a Titanium sponsor and will exhibit at the SROA 33rd Annual Meeting on the Mezzanine Level, Grand Ballroom of the Boston Park Plaza Hotel, booth #18. In addition, Elekta is sponsoring the SROA President's Party Tuesday, September 27 at the Boston Park Plaza Hotel.
Follow the Elekta Twitter handle, @Elekta (https://twitter.com/Elekta), for updates from the ASTRO show floor. To learn more about Elekta at ASTRO, visit www.elekta.com/ASTRO (http://www.elekta.com/ASTRO).
*Venezia is not available for sale or distribution in all markets, is not for sale in the United States and is pending 510(k) clearance.
About Elekta
Elekta is a human care company pioneering significant innovations and clinical solutions for treating cancer and brain disorders. The company develops sophisticated, state-of-the-art tools and treatment planning systems for radiation therapy, radiosurgery and brachytherapy, as well as workflow enhancing software systems across the spectrum of cancer care. Stretching the boundaries of science and technology, providing intelligent and resource-efficient solutions that offer confidence to both health care providers and patients, Elekta aims to improve, prolong and even save patient lives.
Today, Elekta solutions in oncology and neurosurgery are used in over 6,000 hospitals worldwide. Elekta employs around 3,600 employees globally. The corporate headquarters is located in Stockholm, Sweden, and the company is listed on NASDAQ Stockholm. Website: www.elekta.com (http://www.elekta.com) Twitter: @Elekta (https://twitter.com/elekta).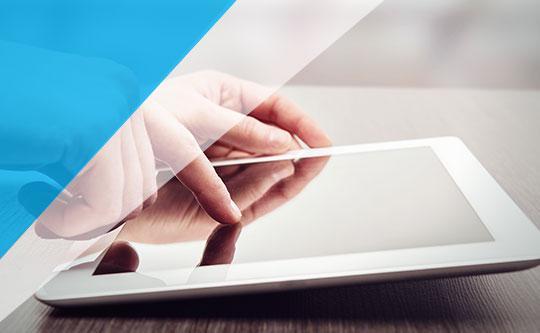 For further information, please contact
Gert van Santen, Group Vice President Corporate Communications, Elekta AB
Tel: +31 653 561 242
Email: gert.vansanten@elekta.com
Time zone: CET: Central European Time
Raven Canzeri, Global Public Relations Manager
Tel: +1 770 670 2524
Email: raven.canzeri@elekta.com
Time zone: EST: Eastern Standard Time